CSOC -Business Description
$CSOC Caduceus Software Systems Corp. is a software company that specializes in developing an all-in-one solution for private practioners and doctors. We are in the healthcare information management industry.
We are headquartered in the United Kingdom, specifically located in the metropolitan city, Birmingham.
Our company was created as we saw an urgent need for better patient care throughout the world. General practitioners are using unsophisticated software acts as more administrative than act as a time saving tool.
Our flagship product is called Caduceus MMS version 1.0. It is a sophisticated appointment scheduling and patient recording software system. It has the capability to add more functionality as needed by the doctors that use it.
COMPANY VISION
We at Caduceus Software Systems see an urgent need for better healthcare information management. The "Healthcare Reform" has started, and the reform has spread to all English speaking G8 nations – United States, Canada, and the United Kingdom. At the federal level, governments are streamlining the process of delivering and transferring information among institutions.
We are focusing on reforming the way each individual doctor handles information right in their own office.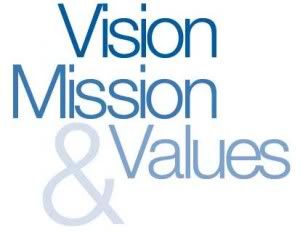 CORPORATE MISSION
Caduceus Software Systems is driven by one core principle: to create robust, easy-to-use professional software that meets of exceeds the client's expectations. In order to do this, our software offerings will be designed in stages so that each component and phase carefully addresses both the practitioner's administrative and level-of-service requirements. This principle will be instrumental at each leg of software production: from pre-concept consultation to architectural design, from distribution to client support.
Recent News
Tuesday, January 17, 2012
CADUCEUS SOFTWARE SYSTEMS CORP. Files SEC form 8-K, Change in Directors or Principal Officers EDGAR Online (Tue, Jan 17)
Wednesday, December 21, 2011
Caduceus Software Systems Corp. Enters Global EMR Market with Completion of UK Version Business Wire (Wed, Dec 21)
Tuesday, December 20, 2011
SHAREHOLDER UPDATE: Caduceus Software Systems Corp. Positioned to Gain Market Share in the Increase of Outpatient EHR Adoption in a Market Projected to Hit $3B by 2013 Business Wire (Tue, Dec 20)
Caduceus Software Systems Corp. Confirms World-Wide Licensing Agreement
Business Wire (Tue, Dec 20)
Wednesday, December 7, 2011
Caduceus Software to Expand Functionality, Efficiency and Opportunity for Sales with the Human Anatomical Mapping Tool
Business Wire (Wed, Dec 7)
Tuesday, December 6, 2011
Caduceus Software Systems Updates Analysis of Market and Provides Its Outlook of EHR and EMB Growth; IDC Predicts EHR Market to Reach 3.8 Billion in 2015
Business Wire (Tue, Dec 6)
Management Team
President, Secretary, Treasurer, Chief Executive Officer, Financial Officer
Derrick Gidden is a graduate from Conventry Technical College in Telecommunication and Electronic Engineering (Oct 1978) and the University of Wolverhampton where has obtained a Post Graduate in Training Management (July 1994) and has successfully completed a wide array of other business management, training, auditing, project management and information technology programs (May 1992 – February 2010).
For more than twenty five years, he has provided management consulting and business development services to a number of private, public service and voluntary companies/organizations.
Mr. Gidden's entrepreneurship began with two business ventures, between March of 2003 and April of 2008, called Oracle Business Development Partnership (UK) Limited and The Property Investor Group (UK) Limited. While working for Oracle Business Development Partnership (UK), he provided business development consultancy to business communities across UK, in addition to offering specific consultancy on business planning/development and raising finance. His duties also included supporting companies for sustainability, growth and competitiveness with consultancy on sales/marketing, IT, technology,manufacturing and import/export. While working for The Property Investor Group (UK) Limited, Mr. Gidden provided relevant property investments to prospective investors.
Since April of 2010, Mr. Gidden has been a director of the Poet's Wood
Management Services working in conjunction with Redrow Homes Midlands Ltd., one of the leading companies in the residential home construction sector in the United Kingdom. He is also a school governor at King Edward VI School which is one of the top selective grammar school in the United Kingdom.
Contact Us
Caduceus Software Systems Corp. is headquartered in Birmingham, United Kingdom. Birmingham is a metropolitan city, and is the most populous city outside of London.
Office address:
42a High Street,
Sutton Coldfield,
West Midlands,
UK, B72 1UJ
Birmingham is a major international commercial centre, ranked as a gamma− world city by the Globalization and World Cities Research Network; and an important transport, retail, events and conference hub. With a city GDP of $90bn (2008 estimate, PPP), its urban economy is the second largest in the UK and the 72nd largest in the world. Birmingham's three universities and two university colleges make it the largest centre of higher education in the United Kingdom outside London.